We attract the very best talent because they know we value them beyond the resume and will champion their needs with a heartfelt devotion.
The best come to us because we're the best at what we do.
The way we work is a bit old-fashioned, and we think that's a good thing.

We define your
wish list.
No algorithm can beat the power of human connection. That's why our team devotes serious time to talking one-on-one with both clients and candidates. Together, we help you identify and define what you actually need or want before helping you build your wish list of must-haves.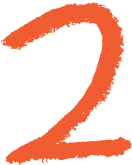 We get
to know you.
After decades in business, we know the right questions to ask. We always meet face-to-face to truly understand the personality types and professional expectations of all involved before we suggest any matches.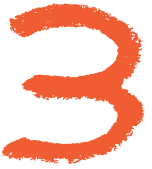 We forge forever relationships.
We're not in this to make a quick buck (did we mention we don't work on commission?). We're here to create productive professional relationships that go the distance because, ultimately, that's the best thing for everyone involved.
We are The Help Company.
We're a team of straight shooters who care deeply, hustle hard, and always deliver on time and in full.